FREE SHIPPING Over $40!
If you are in DFW, we will attempt to deliver to your porch, often same day!
Purchase your CBD today! Our trusted nurses have vetted natural, holistic CBD and plant based products that look after all of you.

Don't see your favorite item on our website?
We have made every effort to keep our newest items on the website. If something you purchased is not listed here, please contact us!
Some items have special handling requirements due to age restrictions, shipping concerns or sensitivity to high temperatures. Contact us for more information regarding delivery limits for items not listed.
We'll email you a voucher worth $10 off your next order over $50 when you sign up for our newsletter.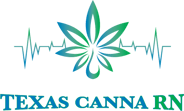 OUR PRODUCTS ARE COMPLIANT WITH THE 2018 FARM BILL
Email:
Address:
Lewisville, TX 75077
Phone:
972.849.9802
These statements have not been evaluated by the FDA and are not intended to diagnose, treat or cure any disease. Always consult with your healthcare provider for any questions, if you are PREGNANT or nursing, or taking prescription medications.
Designed by Greenlight Events with FitterOS