Quality assurance & 3rd Party LAB Testing
All of our products have had a third party, independent lab test. Check your product bottle or packaging to find the lot number, batch number or QR code. This number or code is used to view these tests.
Lab results contain important information about your product including:
1. THC content
2. Product physical attributes such as consistency and color
3. CBD and other Cannabidiol potencies / levels
4. Presence and level of terpenes, pesticides, heavy metals, solvents, molds, and so on.
If you have any questions or need assistance don't hesitate to let us know! Email support@txcannarn.com
We'll email you a voucher worth $10 off your next order over $50 when you sign up for our newsletter.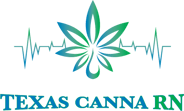 OUR PRODUCTS ARE COMPLIANT WITH THE 2018 FARM BILL
Email:
Address:
Lewisville, TX 75077
Phone:
972.849.9802
These statements have not been evaluated by the FDA and are not intended to diagnose, treat or cure any disease. Always consult with your healthcare provider for any questions, if you are PREGNANT or nursing, or taking prescription medications.
Designed by Greenlight Events with FitterOS