CBD Oil for Dogs and Pets
Your fur-baby deserves the best! Our pet products are designed with quality and safety in mind.
Just like our "human" products, shop our pet products to support your animal's physical and mental well-being. Read more about CBD and Pets in our BLOG.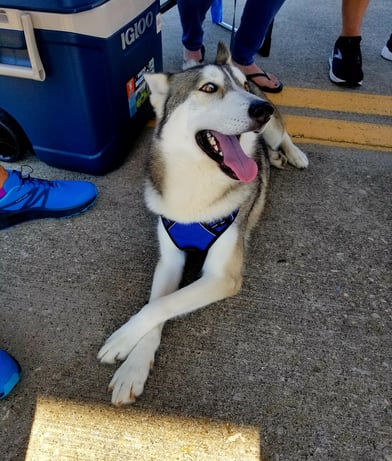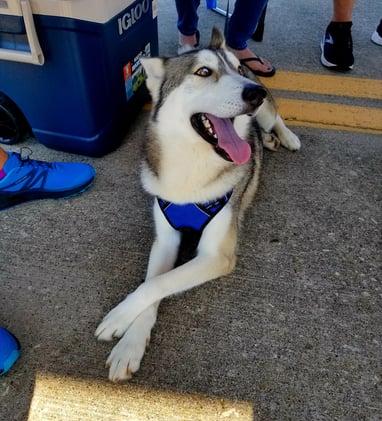 Why use our products?
• Well-being and balance
• Quality of life
•Joint health and calming support
We have made quality our best practice. It's not something that we just strive for – we live by this principle every day.

Treat your Pets with Quality & Love
At Texas Canna RN, we represent naturally based pet products. Providing your pet with a profile of synergistic, plant-based compounds and terpenes that are naturally present in organically grown CBD Oil.
Our pet treats, oils, and pet care products are all natural. All of our products are selected with safety, quality and consistency as our top priority. Give like a regular treat, or place the oil in your pet's mouth or on their food. Effects of CBD can vary. Your pet's weight and activity level will often determine the best serving size.
Clinical Efficacy of Cannabidiol Treatment in Dogs:
In July 2018, Cornell University concluded from a randomized, placebo-controlled four-week double blind study that showed how CBD helps dogs with Osteoarthritis and Pain. At weeks 2 and 4 of the study, veterinarians noted significant decrease in pain scores and increase in activity from baseline. Lameness (limping/guarding) was reduced or improved. Over the trial, lab chemistry was performed at each visit on the dogs with no significant negative effects or changes noted.
Gamble L-J, Boesch JM, Frye CW, Schwark WS, Mann S, Wolfe L, Brown H, Berthelsen ES and Wakshlag JJ (2018) Pharmacokinetics, Safety, and Clinical Efficacy of Cannabidiol Treatment in Osteoarthritic Dogs. Front. Vet. Sci. 5:165. doi: 10.3389/fvets.2018.00165
The James L. Voss Veterinary Teaching Hospital at Colorado State University presented its findings in July 2018 of a CBD study on canines with Epilepsy, led by Neurologist, Dr. Stephanie McGrath. In the double-blind clinical trial, 89% of dogs enrolled had a decrease in the number of seizures. Larger CBD and Epilepsy studies are currently underway at CSU with many more dogs enrolled.
Guiden M (2018) Preliminary data from CBD clinical trials 'promising'. Colorado State University: News from the college of veterinary medicine and biomedical sciences.https://cvmbs.source.colostate.edu/preliminary-data-from-cbd-clinical-trials-promising/
We are "PAWSITIVE" your pet will love their pet treats and products from Texas Canna RN!
Give your pet access to the same benefits you obtain when using CBD.
Your Pet has an Endocannabinoid System too! ALL mammals have an Endocannabinoid System (ECS), a network of intricate receptors located throughout the entire body, thought to be involved in vital processes, health and healing. The ECS is made up of cannabinoid receptors, endogenous cannabinoids (endocannabinoids) and enzymes. Like humans, our pet's ECS may also be modulated and enhanced by triggering these fundamental pathways which are thought to lead to profound health benefits.
Customers report using CBD for:



Always consult with your vet before using CBD products, or if you pet has a serious medical condition or is on medications.



• Age related issues
• Nervousness
• Bone problems
• Behavioral issues
• Excess barking, chewing
• Fears (Thunder, Rain Storms, Vet Visits, Other Animals, Travel, People etc.)
• Swelling
• Sleep issues
• Stress/Separation
• Excessive licking
• Neurological Conditions
• Overall health & wellness
• Discomfort
• Potty issues
• Sleep issues
• Socialization issues
Your pet will LOVE the

all-natural ingredients

that come from plants, seed oils and herbs that work with the Endocannabinoid System:
Pumpkin, Cranberry, Chia, Olive Oil, Black Seed, Oregano, Lavender, Turmeric, Ginger, Algae Oil, Flaxseed, Passion Flower and Valerian Root
Our pet products are compliant with the 2018 US Farm Bill and are THC free (ND). No euphoric effects are experienced. Our manufacturers independently 3rd party lab test to verify potency, terpene profiles, heavy metals, pesticides and/or solvents.
We'll email you a voucher worth $10 off your next order over $50 when you subscribe to our newsletter.